Resilient performance
NWF Fuels is a leading distributor of fuel oil and fuel cards delivering over 636 million litres across the UK to 100,000 customers.
Fuels
With 100,000 customers being supplied across 27 fuel depots, Fuels operates in markets that are large and robust and, as a business, it has consistently proved it can effectively manage the volatility in oil prices. The industry remains highly fragmented, with many small operators, which we continue to believe provides an opportunity for NWF to further increase its market share.
Visit the Fuels website ​​​​​
Our resilient performance was delivered by meeting customers' needs through a period of continued significant price volatility and some localised shortages of fuels.
Dave Walmsley, Managing Director, Fuels
Our strategy
Consolidate a highly fragmented market
Expand existing geographical area
Increase business density in existing territories
Invest in a clean fleet
636m
litres of fuel delivered
Our Fuels locations
Ammanford
Babbinswood
Bangor
Boston
Burnley
Burwell
Droitwich
Dyserth
Faringdon Oxfordshire
Fishers Pond
Glastonbury
Great Yarmouth
Home Counties
Immingham
Kenilworth
Kent
Kirkby Lonsdale
Long Marston
Mansfield
Preston
Redruth
Southport
Staffordshire Fuels
Stoke
Yate
Yeovil
Wardle
Review of the year
Fuels' resilient performance was delivered by meeting customers' needs through a period of continued significant price volatility and some localised shortages of fuels, particularly during the autumn and winter period as the UK moved away from using oil from Russia. We were able to maintain a good service level across all 27 fuel depots as a result of national agreements across a number of refineries and fuel terminals and the ability to move fuel across the country to areas of shortages which drove higher returns. The relatively mild winter reduced demand for heating oil along with the cost-of-living crisis leading consumers to try and use less to offset higher prices. Heating oil remained a lower cost source of home heating in comparison to natural gas, the price of which was capped during the period.
Volumes declined by 4.1% to 636 million litres (2022: 663 million litres). Revenue increased by 21.9% to £757.2 million (2022: £621.1 million) as a consequence of higher oil prices, an increased diesel mix of fuel as a result of the mild winter and duty changes to gas oil implemented in April 2022. The average Brent Crude oil price in the year was $90 per barrel compared to $87 per barrel in the prior year. The volatility during the year was significant with a high of $124 per barrel in June 2022 and a low of $74 per barrel in May 2023.
Headline operating profit was £12.9 million (2022: £17.2 million) as a consequence of higher returns arising from supply concerns and pricing volatility which results in a net profit of 2.0 pence per litre, higher than expected. The prior year had one-off gains as a result of shortages and volatility from the start of the Ukraine conflict which was reported last year.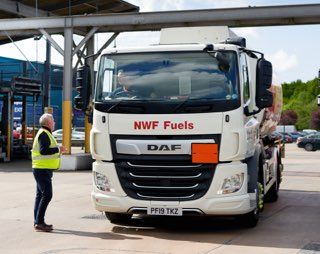 Acquisitions
Two acquisitions have been completed in the last 12 months. Sweetfuels Limited (Oxfordshire) was acquired in December 2022 for £10.0 million (on a cash free/debt free basis with a normal level of working capital) and Geoff Boorman Fuels (Kent) for £2.6 million in July 2023. These accretive acquisitions add 39 million litres of fuel to our business in a full year. The acquisition pipeline of opportunities is healthy and this remains a focus for our development activity. We have a proven post-acquisition integration plan, retaining the local brand and customer facing parts of the business and centralising finance, IT, procurement and credit control.
The Fuels division operates on a decentralised model with depot management teams focused on optimising performance for the specific conditions of their local markets. This model supported our ability to respond swiftly and effectively to the increased consumer demand and significant commodity price volatility. We continue to believe that our model is the most effective way to maximise performance, given the industry structure, but we also believe there are opportunities to leverage benefits from the breadth of our growing network. As such, we continue to invest in enhancing systems and capabilities for the Fuels division which we believe will improve efficiencies and provide a strong platform for continued growth.
With over 100,000 customers (2022: 109,000) being supplied across 27 fuel depots in the year (2022: 25), Fuels operates in large and robust markets and, as a business, it has consistently proved it can effectively manage the impact of volatility in oil prices. The industry remains highly fragmented, with many small operators, which provides NWF with further opportunities to consolidate the market and increase its market share.
Market trends and responses
Supply shortages and significant price volatility
Supply shortages have been experienced at numerous locations across the UK, particularly in the autumn/winter period as suppliers sourced oil from other parts of the world following the ban on the imports from Russia. We were able to maintain supplies to our customers as a result of national supply agreements and the ability to trunk oil around the country if an area was suffering a shortage. Price volatility was greater than normal as a result of news flow with regard to the conflict and global economic conditions and the need for suppliers to pay higher prices for spot fuel to gain sufficient supplies. This volatility and overall pricing reduced as we moved in the final quarter of the year.
Households coping with higher energy bills and availability of fuel
Households using oil for home heating were impacted by higher prices as the cost of heating oil increased in the last year. Positively, oil as an energy source remained the lowest cost source of home heating and was c.11% below the energy cap for natural gas. In addition, the Government provided a £200 payment to help with the cost-of-living crisis for households not connected to natural gas. As the price of oil has fallen, all our customers have benefitted from lower prices which are now well below those seen before the Ukraine conflict. We offer the ability for customers to spread their payments over a 12-month period so they are not impacted by significant bills.
Overview of the energy transition
Energy transition is a complex area where there is uncertainty on solutions and, more significantly, timing. In the drive for net zero, our customers will in time transition away from the use of fossil fuels. The most significant customer group for NWF is domestic customers who use oil for heating. With this key group, the current favoured alternative solution is to move from kerosene (heating oil) to a HVO100 (hydrotreated vegetable oil) which is not a fossil fuel, has 90% less carbon emissions and will work with existing boilers and heating solutions. This has been successfully trialled and NWF is capable of delivering this to all customers. For commercial customers, HVO100 is a potential solution and we have successfully trialled it on our main site and now use it to operate all the tankers at one of our depots. Alternatives such as hydrogen for HGVs look likely to be a longer-term solution and we could, with our specialist distribution skills, be the provider of these alternative energy sources.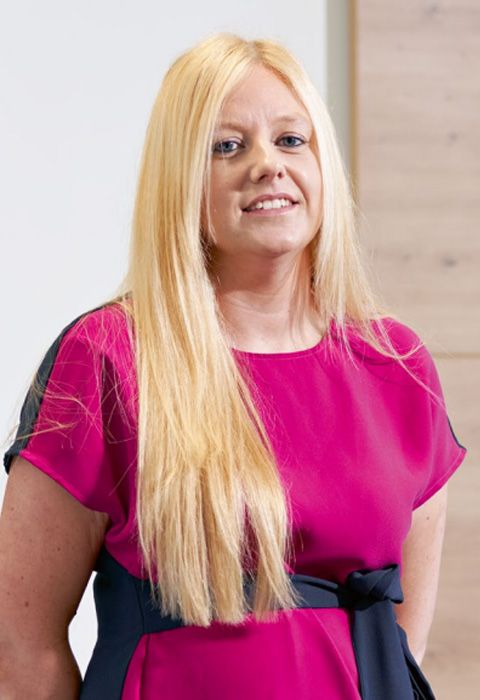 Gemma Wakefield
Marketing Director
Skilled for growth
Depth of experience
Gemma joined the business in a newly created Marketing Director role in February 2023, and is responsible for building a marketing strategy to meet the overall growth ambitions of the Fuels division. Gemma brings a wealth of experience with her and her career to date includes a variety of marketing roles in a diverse range of companies from SMEs to Fortune Global 500s. Gemma has brought new technologies into the businesses she's worked in including digitalisation of marketing tactics.
Q. What attracted you to NWF Fuels?
A. During the interview process, what really stood out for me were the people and the commitment of the senior management team to delivering growth. In particular, Dave Walmsley's determination and focus shone through and I felt he was someone who I could get behind and would champion me in my role. I also enjoy a challenge, and the landscape within the fuels market is evolving with new fuels and technologies being developed, meaning there will be plenty of opportunities for my personal and professional growth as we adapt our marketing strategy to evolving market conditions.
Having worked in both B2B and B2C businesses previously, I was attracted to this role as it encompasses both, and I bring a depth of experience that will enhance the current Fuels offering.
Q. What have you been involved in so far in your first few months, and what lies ahead?
A. It's been really exciting; there is so much opportunity for us to grow our marketing strategy, and my focus has been on putting the building blocks in place to enable that. The aim of this is to enhance the customer experience and trial new marketing tactics to maximise growth opportunities.
I recently held a marketing strategy workshop with key members of the Fuels management team, to really delve under the skin of what makes us unique and how we can use marketing tools to create value for the business. From that, we have the strawman of our new marketing strategy, which I will be developing and fleshing out over the next 12 months, as we start to implement it.